Class of 2018 Website
Senior Service Paperwork:
C2018 Senior Calendar: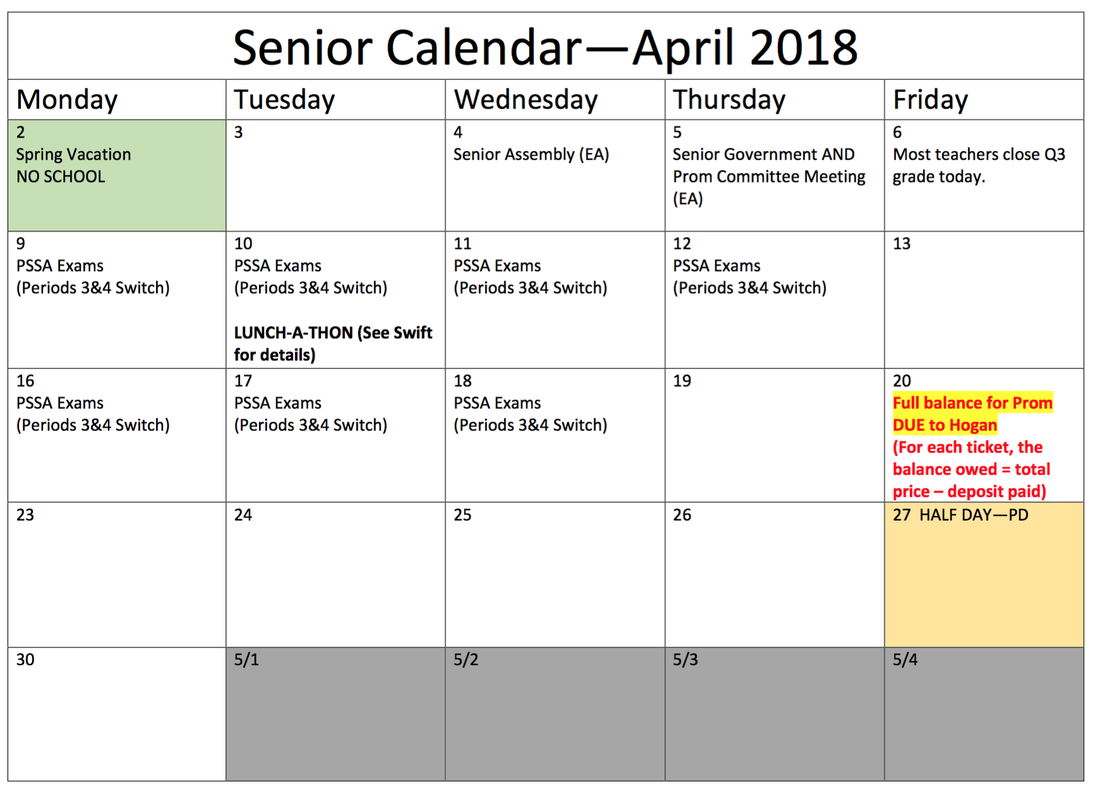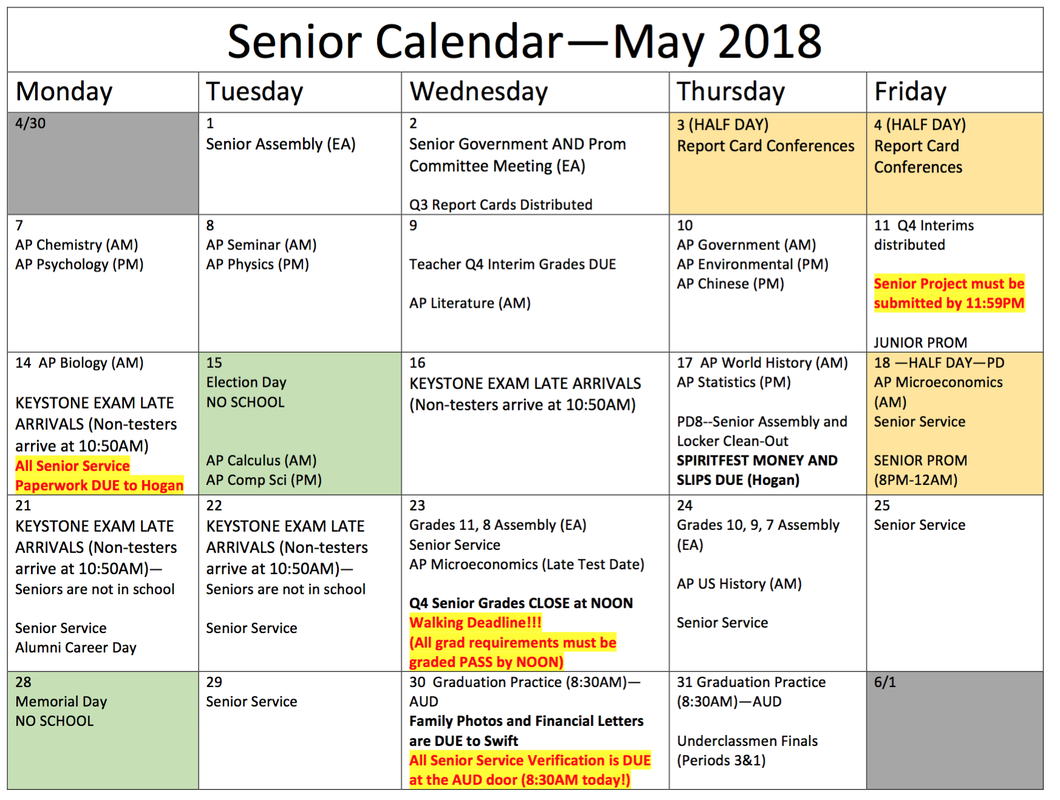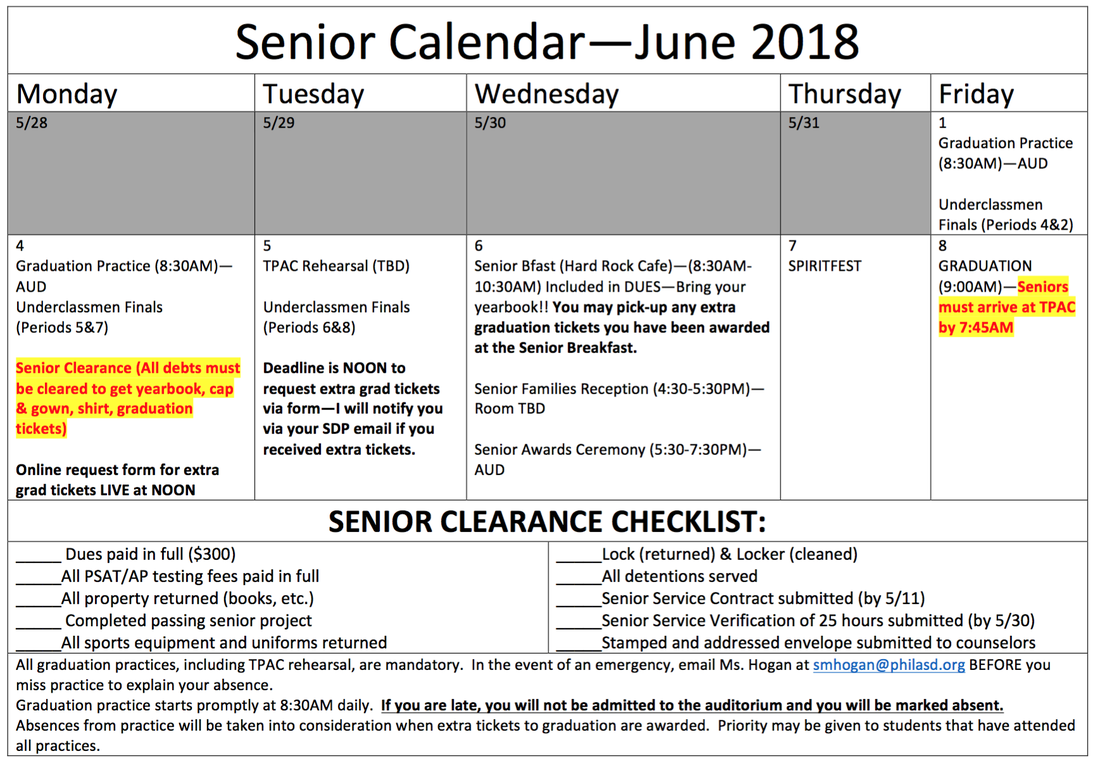 SENIOR FAQ: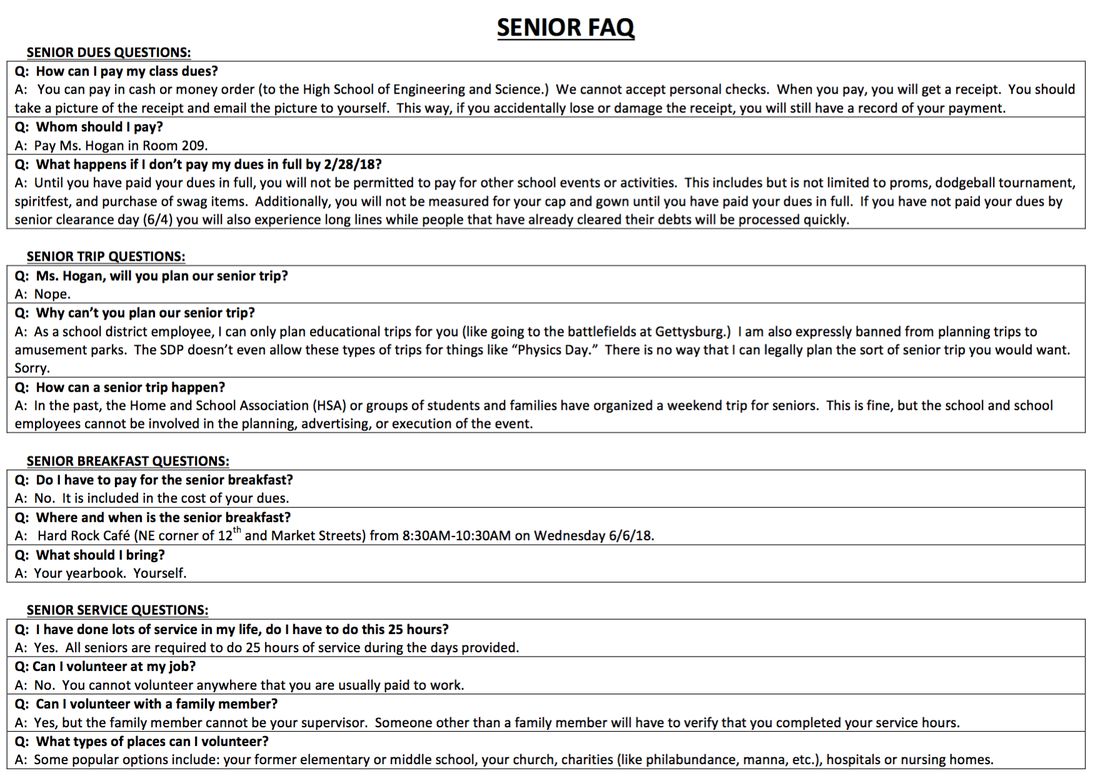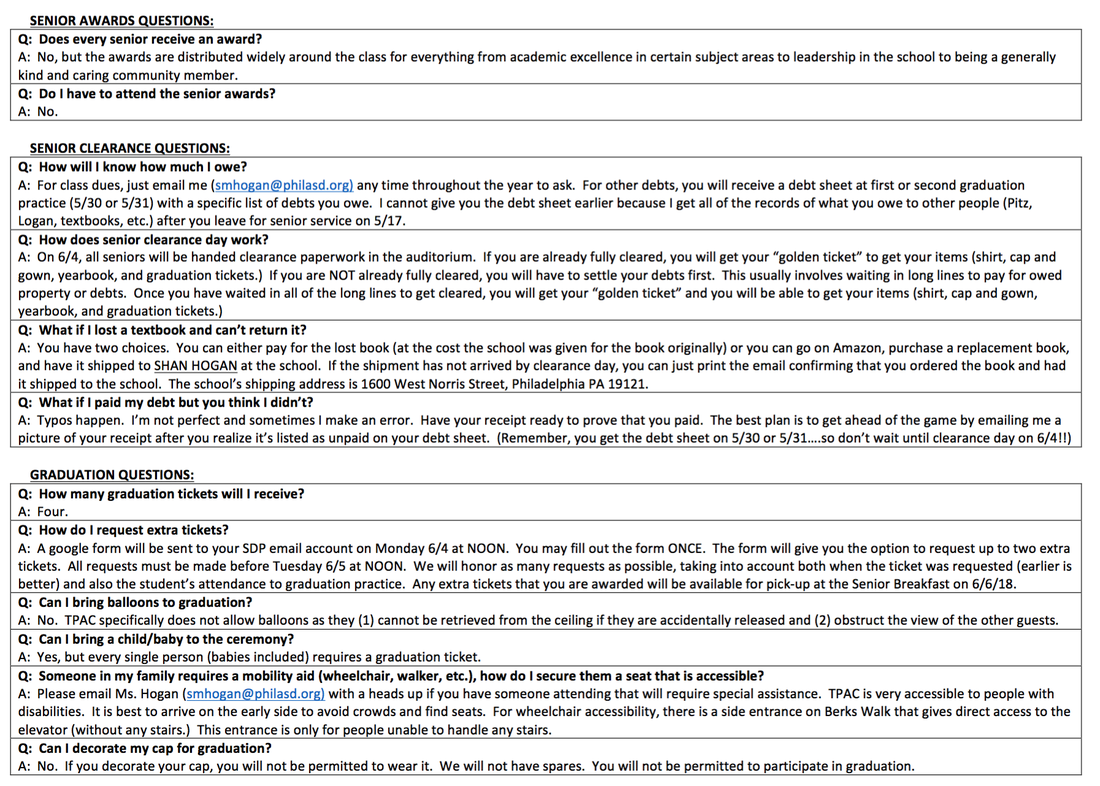 Class Dues:
All students in the Class of 2018 will be required to pay CLASS DUES. This dues must be paid in order for students to graduate and participate in many senior events. Class dues is $300 for the Class of 2018. This balance must be paid in full by Wednesday February 28, 2018.

​Payments may be made in cash, money order (made out to the High School of Engineering and Science), or on the school website. Please note that personal checks are not accepted.


To inquire about your current class dues balance, e-mail Ms. Hogan at smhogan@philasd.org.
BIG IMPORTANT DATES THIS YEAR:
Full payment of Class Dues is due on February 28, 2018. Class dues is $300 total. You will have at least two fundraisers (Cheesecake and Pizza sales) before the deadline to help you raise the money.
Wednesday May 23, 2018 at NOON: This date/time is important because that is the cut off to determine if you walk at graduation. I'm putting this out here now and letting you know that there will be NO EXCEPTIONS. If you have not met your graduation requirements as of May 23, 2018 at NOON, you will not participate in the Carver E&S Graduation ceremony under any circumstances. To be clear, the teachers' evaluations of your work are due by 5/23/18 at noon. This means you cannot hand in your work at noon. The work needs to be graded/evaluated by noon. There is NO REASON that any of you should fail to meet this deadline...so make sure you have your eye on the prize, cool beans?


---